Celebrate with the TechWoman, TechStudent and TechEducator of the Year at event on April 6
The Council's TechWomen|TechGirls program will honor three distinguished women at the upcoming annual awards luncheon on April 6 at LaBelle Winery in Amherst, New Hampshire. The awards name and recognize the 2016 TechWoman, TechEducator, and TechStudent of the Year. The event marks the first time that the Council specifically pays tribute to women for their significant contribution to innovation, education, mentorship, entrepreneurship and courage to advance science, technology, engineering and math (STEM) for the next generation. The 2016 winners are:


Paula Long, CEO and co-founder of DataGravity, is the 2016 TechWoman of the year. Most notably, Long co-founded the networked storage provider EqualLogic, which was acquired by Dell in 2008 for $1.4 billion. She remained at Dell as vice president of storage until 2010. Prior to DataGravity, she was vice president of product development at Heartland Robotics. Early in her career, she served in engineering management positions at Allaire Corporation and oversaw all aspects of its ClusterCATS product line while at Bright Tiger Technologies. Long's executive and technical leadership has been extensively recognized, including the Council's Entrepreneur of the Year award, the Ernst & Young 2008 Northeast Regional "Entrepreneur of the Year," and a national finalist for the same award. She is a graduate of Westfield State College. Paula is considered a TechWoman legend in New Hampshire.
"New Hampshire is a great place to build a technology company. We have been able to attract some of the best talent in the industry. I have been fortunate in my career to able build successful companies close to home," Long said. "TechWomen|TechGirls is a new phenomenon that promises to encourage and grow technology interest and develop future talent in New Hampshire. I'm excited to see women in the tech community pulling together and mentoring the next generation. I support this initiative and am honored to be a part of it."
Tracy Untiet, assistant director of career and technical education at Pinkerton Academy will be recognized as the 2016 TechEducator of the Year.
"Tracy Untiet is the driving force behind our efforts to increase non-traditional participation in Career and Technical Education (CTE) classes as well as representing CTE in school wide STEM initiatives," said Jack Grube, director of career and technical education at Pinkerton. "She is responsible for a large number of activities offered to a variety of our students specifically designed to increase awareness of our female population to STEM related careers. Untiet is committed to every aspect of the event from planning to execution and most importantly with follow-up."
Intrinsic to her core, Untiet's goal is a sustained and systematic program to promote STEM careers to females. Her efforts positively impact students in grades 9-12 from multiple departments and countless courses. A quiet leader, Untiet is committed to excellence while having a measurable impact on STEM education in our state.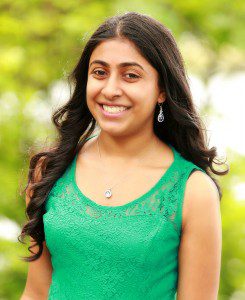 Deepika Kurup, inventor, scientist and clean water advocate, is the 2016 TechStudent of the Year. A Nashua High School South graduate, she is studying neurobiology at Harvard University as a freshman and is already active on campus as the vice president for sustainability for Students for Climate Action. Just last year, she was named as one of Forbes' 2015 30 under 30 in Energy. While still in high school, she received the Discovery Education 3M Young Scientist Award. This $25,000 award recognized her work developing a new and inexpensive method to clean water using solar power. In 2014, she won the U.S. Stockholm Junior Water Prize with her project, "A Novel Photocatalytic Pervious Composite for Degrading Organics and Inactivating Bacteria in Wastewater." Kurup embodies leadership, innovation and passion. She has a burning desire to make an impact on the planet by finding solutions to bring clean water to impoverished parts of the world where ironically, women spend most of their time hauling water rather than getting an education.
TechWomen|TechGirls is a forum focused on building a strong community of women enthusiastic about technology and supporting efforts for young women to explore STEM careers. Launched only one year ago, this community of women has become an integral part of the Council's outreach and engagement activities. One of the goals of this celebration is to recognize the unique contribution of TechWomen superstars within New Hampshire.
The annual luncheon is sponsored by Geneia, Nanocomp Technologies, Newforma, Cross Insurance, TD Bank and Solidscape. To learn more about or purchase tickets for the April 6 awards luncheon, please visit click here or contact the Council via mvantine@cooksonstrategies.com.