Celebrate with the TechWoman, TechStudent and TechEducator of the Year on April 5
TechWomen|TechGirls, a program of the New Hampshire High Tech Council (Council), will honor three distinguished women with the designations of TechWoman, TechEducator, and TechStudent for 2017 at its annual awards luncheon at the Bedford Village Inn on Wednesday, April 5 at 11:30 am. The event will honor women who work in Science, Technology, Engineering or Math (STEM) who have advanced the role of women and girls in New Hampshire's technology sector.
The 2017 winners are:

Caleigh MacPherson, project engineer at Teledyne Oil & Gas is the TechWoman of the Year. In her current role, MacPherson designs, develops, analyzes and troubleshoots conceptual new products, as well as existing systems and their components. She also works with 3-D modeling software, performing engineering calculations, generating technical reports, writing test procedures and evaluating results.
MacPherson has been a passionate STEM advocate since her undergraduate days at UNH where she was the team leader for the UNH Lunabotics team. She continues to be a NASA Solar Systems Ambassador, hosts the NASA NH Space Apps Challenge, is a NASA social media journalist, and is a supervisor of the "robotic pit" at the yearly NH First (FRC) competition.
MacPherson holds two master degrees: one from Duke University in Engineering Management, and one from the University of New Hampshire in Mechanical Engineering with a specialty in Applied Spacecraft Systems.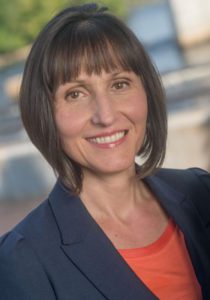 Mihaela Sabin will be recognized as the TechEducator of the Year. Sabin is associate professor and coordinator of the computing technology program in the Division of Science and Technology at UNH, Manchester. Her research interests are computing education, open content and open source software, public engagement models and assessment, and constraint satisfaction modeling, programming, and library software. She has received a National Science Foundation grant for engaging more young people in STEM, with a focus on encouraging underrepresented minorities to pursue computing and engineering careers. Sabin is the University liaison for the New Hampshire chapter of the Computer Science Teachers Association, eastern regional representative of the ACM SIG Information Technology Education, and member of the workforce development committee for the New Hampshire High Tech Council.
She holds a master's degree in Computer Science from the University Politehnica of Bucharest, Romania, a master's degree for Teachers in College Teaching, and a PhD in Computer Science from the University of New Hampshire.
Jillian MacGregor will receive the award for TechStudent of the Year. MacGregor is a senior at Nashua High School South where she holds leadership positions in student senate and the school's STEM ambassador club, which she also founded. MacGregor has held internships at both the University of New Hampshire in their RoboTech Center as well as with BAE Systems through their Women in Technology program. In 2015, she was a recipient of the Aspirations in Computing (AiC) award and received over $10,000 in Aspire IT grants from the National Center for Women in Technology (NCWIT) for the Boys and Girls Club of Greater Nashua. With these funds, she developed and spearheaded a weeklong, all-female computing camp. Most recently, MacGregor founded the Girls Who Code Club at the Boy and Girls Club of Greater Nashua, which introduces girls to more advanced programing languages through project-based learning.
MacGregor has incorporated her passion for technology throughout her high school career through personal development, leadership and mentoring girls in the local communities and is a tri-season varsity athlete. She is planning to attend post-secondary school and major in Computer Science/Engineering with a potential minor in French studies, and hopes to pursue a master's degree with a focus in Artificial Intelligence.
"We are delighted to recognize these three shining stars who have made incredible strides in supporting STEM in New Hampshire," said Shannon Herrmann, TechWomen|TechGirls annual luncheon committee chair and recruiting manager at Alexander Technology Group. "We look forward to celebrating their accomplishments and watching their impact on the tech community in the future."
In addition to the three awards being presented, the luncheon will also feature keynote speaker, Roseanna Sdoia, a Boston Marathon bombing survivor/amputee who will speak about her challenging comeback journey and the role that technology has played in her recovery process.
Tickets are $45 per person. To purchase tickets, click here.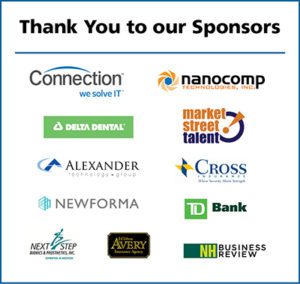 TechWomen|TechGirls is a forum focused on building a strong community of women enthusiastic about technology and supporting efforts for young women to explore STEM careers. Launched only two years ago, this community of women has become an integral part of the Council's outreach and engagement activities. One of the goals of this celebration is to recognize the unique contribution of TechWomen luminaries within New Hampshire.