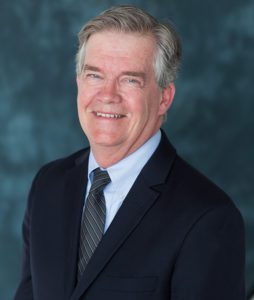 By William C. Brewster, MD, Vice President, New Hampshire Market, Harvard Pilgrim Health Care
Focusing on population health as a way to contain cost and improve the quality of care
For too long, our health care system has been preoccupied with treating episodes of illness and paying for it on a fee for service basis. The result has been runaway health care costs that far exceed inflation. At Harvard Pilgrim, we are asking – doesn't it make more sense to work together with physicians and hospitals to keep residents of New Hampshire healthy?
That's the idea behind Benevera Health – Harvard Pilgrim Health Care's partnership with Dartmouth-Hitchcock Medical Center, Elliot Health System, Frisbie Memorial Hospital and St. Joseph Hospital. The idea is to anticipate the care our members and patients need and to take a proactive approach in overseeing their care. The concept underlying Benevera Health is to keep patients in regular contact with their Primary Care Provider, healthy in their own home environment where most prefer to be, reducing the need for visits to the Emergency Department and unscheduled in-patient hospital stays.
We share the risk of caring for all Harvard Pilgrim's New Hampshire patients with these partners. Providers benefit financially by working closely with patients who have chronic, complex or emerging conditions, for example, to manage their blood pressure to prevent heart attacks and strokes, or HbA1C blood level to keep diabetes in check. Providers share patient electronic health records to look for patterns of patient need. This collaborative approach to treating patients enabled Harvard Pilgrim to reduce premiums by about 4%, with more savings expected in the years to come.
Reining in pharmaceutical costs
We have all seen and heard the news stories about dramatic increases in pharmaceutical costs.
Indeed, drugs now account for one-fourth of Harvard Pilgrim's total medical costs.
Some of the new brand-name drugs, such as Harvoni for Hepatitis C, have been extremely effective in curing most patients of debilitating diseases. But others with more variable outcomes still bear a high price tag.
These days, 85% of our providers are on performance-based contracts and it seems only fair to ask pharmaceutical companies to likewise assume some risk for their drugs' effectiveness. For example, Harvard Pilgrim would pay a lower cost to a diabetes drug manufacturer if fewer of its members reach the preferred endpoint of HbA1C levels less than 8%. To date, we have negotiated agreements along these lines with Eli Lilly, Novartis, and Amgen. We look forward to signing more of these "value-based" contracts for our members, while also recognizing that the pharmaceutical industry needs to be accountable for reasons behind the increases.
Improving access to health care for urgent medical needs
Many in our state don't have adequate access to care, particularly in rural areas. As one solution to this issue, Harvard Pilgrim is now offering telehealth – video visits with a primary care physician – that can be a helpful way to give consumers more options, particularly for urgent care. The visits are conducted by New Hampshire board certified physicians. Patients can participate on their smart phones, tablets or computers. They pay the same cost as for an office visit, which is typically around $40. There are a surprising number of common medical conditions that can be treated this way, including cold and flu, asthma and allergies, bronchitis and sinus issues, rashes and skin issues, eye issues, upset stomach, pediatric issues, urinary tract infections, yeast infections and sports injuries. Physicians may prescribe medications and send prescriptions electronically to a member's local pharmacy. Notes from the visit can also be transmitted to the member's primary care physician at the patient's request.
We believe that telehealth expands care options for New Hampshire residents and should be thought of as supplementing the relationship with one's Primary Care Provider. It offers greater convenience, especially for families with small children, or elderly or disabled patients who may find it challenging to travel to an urgent care clinic or to have to wait to see their own physician. Telehealth saves on the overall cost of New Hampshire health care by avoiding emergency room visits for non-emergency health issues. It provides access to physicians beyond typical office hours and even on weekends.
Lastly, with new leadership coming to Washington in 2017, the Affordable Care Act could well be amended in major and minor ways. During this time of transition, Harvard Pilgrim will continue to serve the people of New Hampshire with innovative products and programs designed to improve the cost and quality of health care in the Granite State.