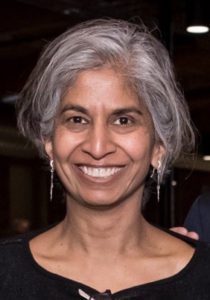 By Toral Cowieson, chair of the NH Tech Council Board of Directors
While it has already been a busy first quarter for the NH Tech Council, there is much more in store for 2018. Here are some highlights and a quick glimpse on where we are heading as April arrives and our calendars become more populated with events and activities.
In January, we entered into an alliance agreement with Alpha Loft. Building off Alpha Loft's strong programming and resources, we now have a better value proposition for earlier stage companies. This complements our existing resources for our more mature through large enterprise members. It's exciting to expand our services and better serve the ecosystem.
In February, we rolled out a member-only benefit to help members attract and retain employees. This affordable and easy to implement "Multiple Employer Plan" 401k reduces administrative burdens and costs. Full details are available in the newsletter and on the Council website. The plan is managed by UBS Financial Services. Feel free to contact them to determine of the plan might be a good fit for your company. Our lead contact is Michael Digrazia. You can reach him at michael.digrazia@ubs.com or 602.957.5133.
Third, as part of a two-year process through several action planning sessions, the Board is in the later stages of refining the Council's role as a leader and convener in the tech ecosystem. This work will concentrate on four value pillars in the following areas: events, education and programming, advocacy, and ecosystem engagement. Look for more significant news on this in Q2 and Q3.
In the meantime, we are excited about our substantive spring programming, including:
ARMI BioTech/Medtech event: For the first time in recent memory, Mother Nature interfered with our events and we had to reschedule the planned March 13 BioTech/Medtech event at ARMI. The new date for the event is April 5 where we look forward to hearing the latest on ARMI from their team leadership, including Dean Kamen. This event will be a sell-out!
We recently announced the winners of the Tech Women teacher, student, and worker of the year. Check out the website to learn more about these outstanding women. We will recognize them at the Tech Women Annual Awards Luncheon on April 4 and are thrilled to have Jessica Gelman, CEO of Kraft Analytics Group as our keynote.
We opened up the application process for the 30th anniversary Entrepreneur of the Year event and will announce a great lifetime achievement award shortly. The event will be held in Nashua on June 13. Save the date!
We have held three TechWomen Power Breakfasts and over the course of the year, four of these will be on the seacoast.
Speaking of the Seacoast, we recently held our Portsmouth TechTour. Thanks to B2W, Great Bay Software and Senet for opening their doors to us!
To learn more or register for any of the upcoming events, please visit nhhtc.org. We look forward to seeing you soon.