Get prepared for the February 15 event with Emerson Ecologics' Adam Carr
Here's everything you need to know to get the most out of the first Entrepreneur Forum (EF) of 2017.
The format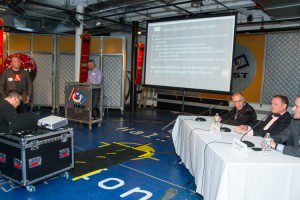 Business changes fast. Many minds are better than one. Those two principles are the foundation of our marquee EF series. We invite one company to present a unique challenge it is facing to a group of hand-picked experts who specialize in relevant and aligned fields and industries. The company, often represented by its CEO or member of its executive leadership team, gives a brief presentation of the company, challenge, opportunity, and potential solutions, and then receives advice from the panel. The event is held in front of a live audience, which is also invited to ask questions and offer feedback.
The logistics
What: NHHTC Entrepreneur Forum with Emerson Ecologics' CEO Adam Carr
Where: FIRST Place, 200 Bedford Street, Manchester. Our friends at the FIRST organization are kind enough to host our recurring EF series in the same (super-cool) space where young engineers create and develop the next big thing.
When: 5:30 to 7:30 pm on Wednesday, February 15. The event kicks off with networking, heavy hors d'ouevres, and a cash bar. Carr's presentation begins at 6:30 pm, and includes time for Q&A afterwards.
How: Register online ahead of time. A limited number of tickets will be available at the door. Tickets are only $15 for members and $30 for not-yet-members. Students and student groups are encouraged to attend for a discounted price of $10 each. Register now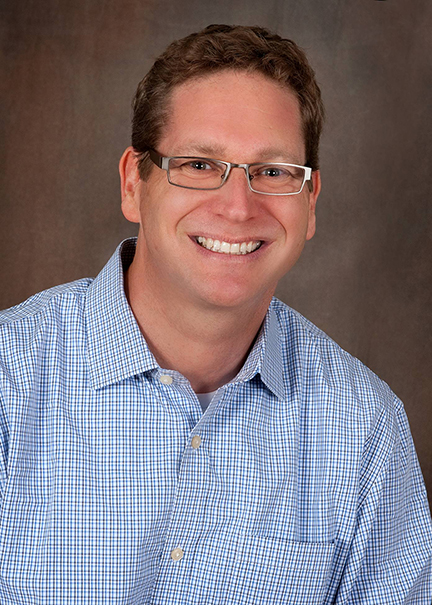 Who: Adam Carr, president and CEO of Emerson Ecologics, is supplementing its existing strategy for supplying thousands of professional grade nutritional supplements directly to consumers through new channels. In tandem with its existing B2B partner network of integrative health professionals (for example, chiropractors, naturopaths, and other healthcare providers who want to provide their patients with holistic product options), the company is exploring software solutions and new marketing approaches to compete (and help their integrative health professionals network compete) with mass market sellers and online retailers who are edging into Emerson Ecologics' market share.
The challenge
The challenge for Emerson Ecologics is that some of their suppliers (manufacturers) are either directly selling on Amazon.com or allowing others to do so, thereby competing with the professional integrative doctor channel. This is particularly a problem as patients reorder after they run out of their initial supplies. What's the best way to pivot and include new sales channels while preserving the integrity of current ones?
Why attend?
Must we count the reasons?
Extremely high-quality presentations and conversations with tech VIPs
Meet your next mentor/mentee
Learn about a new industry
Share your expertise
You won't have to cook dinner that night (Tidewater Catering does a delicious job for us)
Support innovative companies and people
Find out what is on the minds of New Hampshire's best and brightest
Meet your Council staff and volunteers
Test the waters to see if you may want to get involved in a future event
There won't be a quiz…
…but we do offer these resources that will help you get the most out of the EF experience.
With our thanks
It is never too early to recognize the people and companies who help make EF a valuable and entertaining experience, year after year.
Thank you, Entrepreneur Forum Sponsors: Autodesk; Cook Little Rosenblatt & Manson; Dyn; Entrepreneurs Foundation of New Hampshire; Howe, Riley & Howe; TD Bank; and NH Business Review.
Many thanks to the Entrepreneur Forum committee and in particular Kevin Hallenback, co-chair and organizer of panelists; Matt Benson, co-chair and organizer of presenters; Susan woods; and Michelline Dufort.
And thanks again to FIRST for providing the space and enthusiasm for our program.
We hope to see you there!