Busy month? Procrastinator? You're in luck: we've extended the deadline to apply for our annual Entrepreneur of the Year (EOY) Award to Friday, April 29. Download the application here.
Wondering what local superstar we've secured as the final spot in our panel of disruptive entrepreneurs? You're also in luck, Edge Velocity Corporation's co-founder, president and CEO Paula C. Beauregard has been added to the roster of speakers.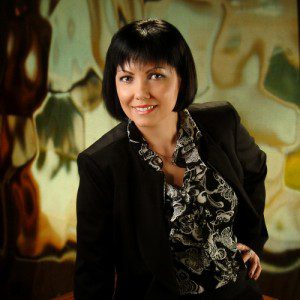 Beauregard, along with Edna Conway, CSO, Global Value Chain at Cisco Systems, Jeremy Hitchcock, CEO at Dyn; and Paul LeBlanc, president of Southern New Hampshire University will share brief remarks about how disruption – the EOY event's theme – drives our economy and shapes how we will work in the future. The event is Tuesday, June 7 from 5:30 to 8 pm at Southern New Hampshire University where the prestigious EOY Award will be presented to an individual who has significantly advanced innovation in the Granite State over his or her career.
Since co-founding Edge Velocity Corporation, a developer and manufacturer of mobile IP wireless mesh routing solutions, in 2004, Beauregard has guided the company into a leadership position in first responder, transportation and government markets. Working closely with such key customers as the Fire Department of New York (FDNY) and key partners including Raytheon, she has managed the company through an exciting period of technical innovation and business growth. Under her leadership, the company was recognized by several national organizations, including being named to the Inc. 5000 of fastest growing US companies, and the fastest growing woman-led company in New Hampshire.
Learn about the rest of the disruptor panel.
Tickets to the event, where attendees will hear from these four local innovators and find out who is named 2016 Entrepreneur of the Year, are available online. Tickets are $80 for Council members, $100 for not-yet-members, and $30 for students; networking, tabletop presentations from promising tech start-up companies, dinner and a cash bar are included. Sponsorships are still available; to learn more about applying or participating in this event, contact michelline@cooksonstrategies.com.