Hypertherm, one of the most successful technology companies in New Hampshire, is celebrating their 50th anniversary. In 1968, Founders Dick Couch, a Dartmouth graduate, and Bob Dean, professor and serial entrepreneur, invented water-injection plasma-arc cutting in a Hanover garage. Today, the global organization provides cutting and gouging solutions that can make anything possible and serves industries such as shipbuilding, construction, transportation, and energy. Hypertherm's CEO, Evan Smith, who took over the helm from Dick Couch in 2015, shares his insights and vision for the company he has been part of for 25 years.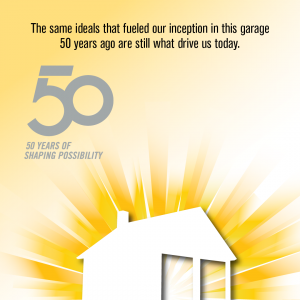 Why New Hampshire
Creating a sustainable technology company in New Hampshire has always been Hypertherm's vision. We are one of several technology companies Creare, a Hanover-based engineering research and development company, helped establish in this region.
Though we are now a global company, we believe in team collaboration and the benefits of "staying close". Some of our employees commute from the southern and northern exits of route 89 and 91 and others come in from the Upper Valley. We can't say recruiting is always easy. Hypertherm's Technology Training Institute and regional training centers help. The centers provide nine weeks of training and an apprentice program that can jump-start manufacturing careers. Coupled with a no-layoff policy and a renowned profit sharing program, Hypertherm can compete for the best and brightest talent in New Hampshire and Vermont.
Focus on Employees
In 12 years, Hypertherm has doubled its employees to 1400and in 2013 became 100% Associated-owned with an Employee Stock Ownership Plan (ESOP). Employee ownership is not new to us. Dick and his wife Barbara, President of Hypertherm's HOPE Foundation, believed all employees should reap the benefits of Hypertherm's success. Now the 2nd largest ESOP in New Hampshire, a recent employee survey reinforced to us that something that has been part of our company DNA for decades is much more than a retirement benefit. Employees feel that they have "skin in the game" and are truly valued. Pride in Ownership is one of Hypertherm's top engagement drivers. This is a fundamental part of our culture that we are so proud of.
Words of Wisdom
Let me share a guiding principal Dick Couch adopted early in his professional life from W. Edwards Deming. Dick believed in Constancy of Purpose which in its many facets suggests if business leaders stay focused on their purpose and ideas, success will come. Distractions are many. Competitors come into the market and fall away. Dick and I both believe that identifying priorities and sticking to a long-term vision are the keys to successful entrepreneurship.
What's Next
I am looking forward to Hypertherm ownership culture 2.0 and focusing on more solutions that will transform our customer's businesses. We are aiming to create a diversified, multi-company enterprise built from Hypertherm's core strengths and foundation to make it sustainable and scalable while focusing on the triple bottom line –  people, profit, and planet.