Annual flagship event will recognize late NH inventor with Posthumous Lifetime Achievement Award
If you've ever strapped your hands around a PlayStation control, waved a Wii device at your television screen, or tested your memory recall with the bright lights and sounds of the electronic memory game, Simon, you have the late NH inventor Ralph H. Baer to thank. The New Hampshire High Tech Council (Council) will pay tribute to Baer with a posthumous, Lifetime Achievement Award at the 30th anniversary of its Entrepreneur of the Year (EOY) Awards on Wednesday, June 13 from 5:30 to 7:30 pm at The Crowne Plaza (soon to be DoubleTree by Hilton).
The EOY Lifetime Achievement Award is in addition to the selection of the annual EOY winner, which will be announced at the event. Baer, who is known as the "father of video games," is being recognized for his pioneering contributions to the modern-day video game industry. The inventor lived in Manchester up until his death in 2014 at the age of 92. His son, Mark, will accept the award at the event.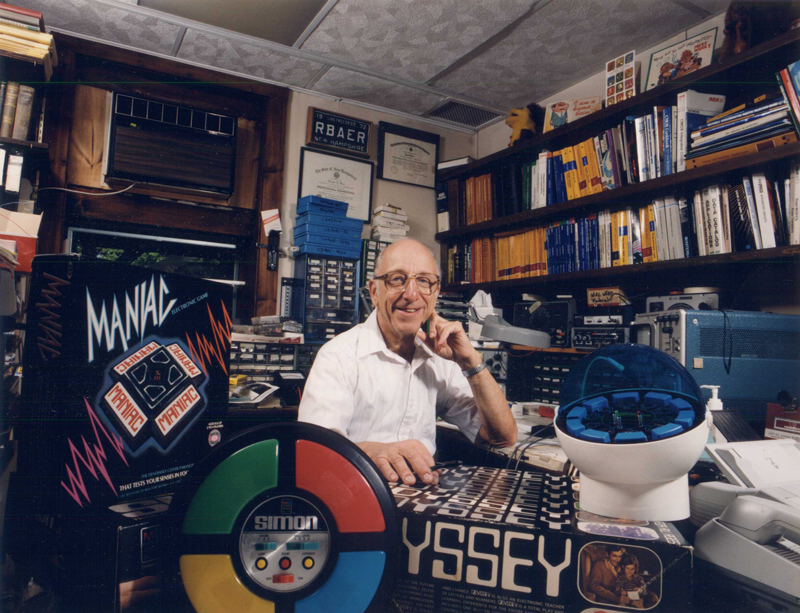 "As we mark the 30th anniversary of our Entrepreneur of the Year Awards, we wanted to do something special, and honoring Ralph Baer immediately came to mind. His groundbreaking work not only helped shape the now-global gaming industry, but continues to touch countless people of all ages who enjoy playing video games right in the comfort of their own homes," said Matt Benson, the Council's EOY committee chair. "We are incredibly proud to honor his contributions and entrepreneurial spirit, and the legacy he leaves to the innovators of today."
A campaign is well underway in Manchester to honor Baer more formally with a permanent bench and sculpture of his likeness in the city through a current fundraising campaign.
"Although the legacy of Ralph Baer is on display in the Millyard Museum, when we learned that Ralph's basement lab had been recreated at the Smithsonian, we thought it would be appropriate to have a permanent tribute here in the city that he called home for 60 years," said John Clayton, executive director of the Manchester Historic Association. "With this effort, we're on our way to celebrating the past, present and future of innovation in the Millyard, particularly because Manchester, and the entire Southern NH region, is quickly becoming a center for high-tech innovation."
The Council has partnered with modern-day video game developers Game Assembly, who will provide attendees with an interactive gaming experience on modern-day laptops, along with a "throwback" experience featuring a gaming console with games from the past three decades, and an opportunity to test a virtual reality simulator. In addition, the keynote speaker for the evening is Steve Golson, a video game designer who developed Ms. Pac-Man.
One of the Council's flagship events, the Entrepreneur of the Year Awards honors individuals who have made significant contributions to the advancement of technology-based businesses in New Hampshire. Any founder or senior-level manager of a New Hampshire business who has successfully organized, developed, or managed a technology concept into a commercial product or service is encouraged to apply for the prestigious award. Tickets for the 30th annual Entrepreneur of the Year Awards feature special reduced pricing of $45 for Council members and $65 for not-yet-members. Register for the event here.
Major sponsors of the 2018 Entrepreneur of the Year Awards include Autodesk, Consolidated Communications (formerly FairPoint), Cook, Little, Rosenblatt & Manson, Dunn Rush, Oracle + Dyn, Newforma, Single Digits, People's United Bank, Cirtronics, Brady Sullivan, Slavic 401K, Hypertherm, and TD Bank. Sponsorship opportunities are still available for this special event. Contact Kathleen@cooksonstrategies.com or call 603.935.8951 to learn more.
THANK YOU TO OUR SPONSORS