The BioTech/MedTech Cluster, an initiative of the New Hampshire High Tech Council (Council) will hold a regulatory-themed event on Thursday, November 1 from 4:30 to 8 pm at Lyophilization Services of New England (LSNE), 29 Commerce Drive in Bedford. The event will include a keynote address by LSNE's Chief Operating Officer, Shawn Cain titled LSNE – Growth Through Strong Partnerships, a panel discussion and tours of LSNE's new quality control analytical lab and manufacturing facility.
"Across the broader life sciences industry, we continue to see regulatory policies evolve as new technology innovations, discoveries and ethical questions arise," said Cindy Conde, co-chair of the BioTech/MedTech Cluster. "Although change often takes time, staying on top of how the regulatory landscape is evolving and hearing from regulatory experts can help companies start planning and developing strategies for adapting and maintaining compliance in their environment."
Shawn Cain is the chief operating officer at LSNE and has over 30 years of experience in combining process engineering and project management to direct the development and manufacture of sterile pharmaceuticals, cell-based biologics and medical devices. His past experience includes working at Organogenesis, Inc., as director of operations for contract development manufacturing organizations, interim president and chief executive officer of Arbios Systems, Inc. and vice president of operations for Circe Biomedical, Inc. At Circe Biomedical, Inc., Cain led the development of bioartifical liver technology. He also holds six patents.
The regulatory panel discussion will open with remarks from Bill Greenrose of Deloitte & Touche and will be moderated by Christina Ferrari of Bernstein Shur. The panelists include Richard McFarland of ARMI|BioFabUSA, Mutahar Shamsi of Deloitte and Janet Kwiatkowski of MAE Consulting Group LLC.
William Greenrose is the managing director in Deloitte & Touche's Regulatory & Operational Risk Advisory practice. He has over 36 years of experience in FDA and DEA regulated life science industries, specifically in quality assurance, quality control, compliance, regulatory strategy and submissions, IT, research and development, and more. Greenrose assists clients globally in developing strategies for compliance with relevant regulatory requirements, especially as they relate to new product development and launch. He has also conducted many compliance gap assessments and training workshops, and has managed global labeling and product registrations.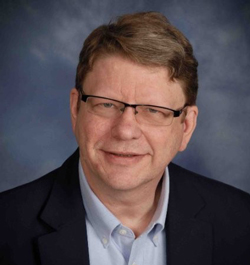 Richard McFarland is the chief regulatory officer at ARMI|BioFabUSA. Prior to this, McFarland worked for the Office of Tissues and Advanced Therapies at the Food and Drug Administration's Center for Biologics Evaluation and Research. He has been involved in policy development in the areas of the human tissue rules, including jurisdiction and donor eligibility of emerging infectious diseases, tissue engineering, regenerative medicine, and alternatives to animal use in regulatory decision making.
Mutahar Shamsi is a specialist leader for Regulatory & Operations, Life Sciences & Health Care at Deloitte. He has over 30 years of regulatory compliance experience and has served as the FDA's New England district director, where he formulated and executed compliance strategies in response to a changing regulatory environment and industry innovation. He also served as the interim program lead of the FDA's Medical Device and Radiological Health Program Alignment Action Plan. Shamsi routinely provides interpretation and advice on laws and regulations.
Janet Kwiatkowski is president and founder of MAE Consulting Group LLC. She has over 18 years of regulatory affairs and business leadership experience and has served as Medtronic Advanced Energy's manager of regulatory affairs, EMD Millipore's director of regulatory affairs and quality assurance and has developed and implemented global regulatory and compliance strategies for medical devices, in vitro diagnostic devices and market entry strategies. Kwiatkowski has led organizational transformations, cultivated international business markets, and created and conducted leadership and diversity training programs.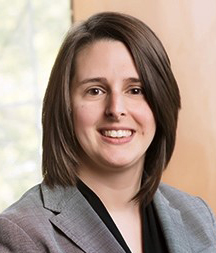 Christina A. Ferrari is an attorney with Bernstein Shur, P.A., a New England-based law firm. As a former biomedical researcher in the fields of neurosurgery and neuroscience, Ferrari puts her industry-specific, technical knowledge to work counseling biotechnology, medical device, life science and health science clients on legal and regulatory compliance and business strategies for the modern-day healthcare system
"The recent growth of LSNE, combined with the speakers and panel of experts we have lined up for this event, will provide a look into the incredible scientific community here in New Hampshire," said John Whelan, co-chair of the BioTech/MedTech Cluster. "Many people do not know about the size and strength of this community in New Hampshire. In reality, the state's biotech and medtech workforce is continually growing, and we hope to provide a glimpse into this unique and growing element of New Hampshire's economy."
The November 1 event is sponsored by Lyophilization Services of New England and People's United Bank. Tickets to the event at are $15 for Council members, $25 for non-members and $10 for students. Spots are limited, so attendees are encouraged to register early. Tickets can be purchased here or by calling 603.935.8951.
THANK YOU TO OUR SPONSORS