The BioTech/MedTech Cluster, an initiative of the New Hampshire High Tech Council (Council) will hold an event exploring Dartmouth and New Hampshire's Entrepreneurial network on Wednesday, October 3 from 4:30 to 7:30 pm at the Dartmouth Entrepreneurial Network (DEN) Innovation Center, 4 Currier Place, Suite 107 in Hanover. Titled NH Entrepreneurship: Best Practices for Starting or Expanding Your Business in NH, the event will include a keynote address by Taylor Caswell, the commissioner of the New Hampshire Department of Business and Economic Affairs (NH DBEA), as well as a panel discussion.
"New Hampshire has a rich history of innovation and entrepreneurship in the BioTech/MedTech sphere, something many people may not be aware of," said Cindy Conde, co-chair of the BioTech/MedTech Cluster. "The DEN in Hanover continues to be a significant player and has made many valuable contributions in supporting venture ideas and startups since 2001. This event offers a great opportunity to learn more about the DEN, business success stories, and efforts underway at the state level to help keep the entrepreneurial spirit and business growth alive and well here in NH."
Taylor Caswell is the commissioner of the New Hampshire Department of Business and Economic Affairs, where he oversees the Divisions of Economic Development and Travel and Tourism Development. He has defined the narrative of New Hampshire as a place where people want to live and work and where companies can grow and thrive in the State's unique tax and opportunity climate. Caswell's experience includes structuring and funding renewable power-related startups, financial services and external affairs for a Fortune 500 natural gas utilities company, as well as serving as the executive director of the New Hampshire Community Development Finance Authority, as Northeast regional director for the U.S. Department of Housing and Urban Development and as founder of the NH Clean Tech Council.
The panel discussion includes Jamie Coughlin of Magnuson Center for Entrepreneurship at Dartmouth College, Phil Ferneau of Borealis Ventures, Julie Coleman of Celdara Medical, Errik Anderson of Ulysses Diversified Holdings and Lidia Valdés of Lodestone Biomedical.
Jamie Coughlin is the director of the Magnuson Center for Entrepreneurship at Dartmouth College where he manages the development of entrepreneurial programming and the growth of new venture creation and incubation throughout the Dartmouth community. He has experience as an entrepreneur and an innovation incubator professional and was the CEO and entrepreneur-in-residence of the ABI Innovation Hub. He is also chair and board member of the International Business Innovation Association.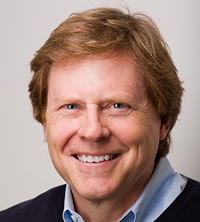 Phil Ferneau is the managing director and co-founder of Borealis Ventures. He leads the firm's healthcare investing and leads the company's investments in Adimab, Avedro, Avitide, Compass Therapeutics, Orbit Discovery and Vets First Choice. He has 20 years of experience advancing Dartmouth College's innovation ecosystem, including working as the founding executive director of Dartmouth College's Tuck School of Business' Center for Private Equity and Entrepreneurship. Ferneau remains as an adjunct faculty member at the Tuck School, where he teaches venture capital and entrepreneurship.
Julie Coleman is the program manager for Celdara Medical's recently awarded DRIVEN Grant, which is designed to create an Accelerator Hub in the Northeast with the goal of bridging the gap between National Institutes of Health-funded research and improved patient outcomes by increasing the number of medical entrepreneurs. As a healthcare consultant at Putnam Associates, she worked on projects across disease areas and varying stages of development.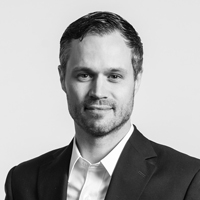 Errik Anderson is the founder and CEO of Ulysses Diversified Holdings, a private, diversified holding company founding, incubating, growing and funding cutting-edge biotech and high-tech companies. Prior to founding Ulysses Diversified Holdings, Anderson founded Compass Therapeutics in 2013 and was the co-founder, director and chief operating officer of Adimab LLC.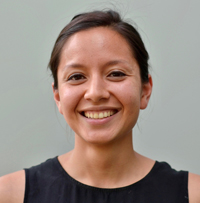 Lidia Valdés is the co-founder and CEO of Lodestone Biomedical, a company working to help clinicians quickly narrow in on the most effective cancer therapy for a patient by providing multi-factor monitoring of tumor response. She is passionate about advancing translational medicine and is a past participant of Mass Challenge and the CIMIT Commercialization Readiness Assessment and Accelerator for Solutions in Healthcare (CRAASH) course. She also founded the Nelson A. Rockefeller Center at Dartmouth College.
"The Dartmouth Entrepreneurial Network includes a vast number of individuals who have gone on to start their own companies, and as such, can serve as role models for those looking to follow in their footsteps," said John Whelan, co-chair of the BioTech/MedTech Cluster. "With such a vibrant network, we hope to be able to shine a light on the resources these individuals are to others in the community."
Tickets to the October 3 event are $15 for Council members, $25 for non-members and $10 for students. Spots are limited, so attendees are encouraged to register early. Tickets can be purchased here or by calling 603.935.8951.