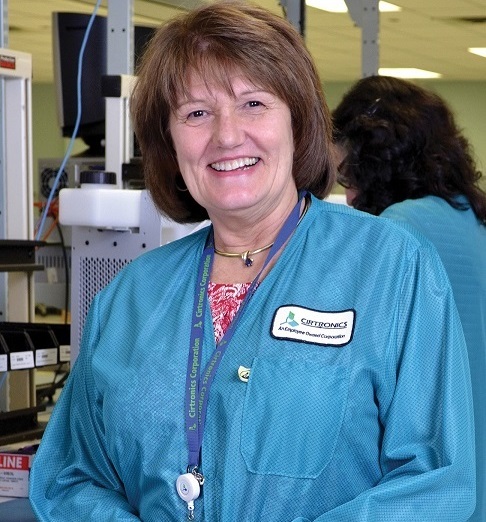 Manchester, NH – The New Hampshire High Tech Council will host its next TechWomen|TechGirls Power Breakfast on Wednesday, November 9, 2016 from 7:30 to 9 am at the Manchester Country Club, 180 South River Road in Bedford. Gerardine Ferlins, president and CEO of Cirtronics, an employee and woman-owned contract manufacturer, will headline the event.
Cirtronics manufacturers quality-sensitive electronics, electro-mechanical assemblies and box builds in Milford and is invested in all stages of the product lifecycle. Ferlins' talk, "In Defense of Millennials!" will explore the challenge Cirtronics and many tech businesses face around finding and retaining talent and how Baby Boomers can continue to play a meaningful role in filling this gap.
"Gerardine will address an often talked about topic among tech companies, which is finding and retaining talent. We look forward to hearing from a leader in advanced manufacturing about her experiences as the head of an employee-owned company," said Michelline Dufort, director of business relations for the Council.
Ferlins began her career as a medical social worker, a teacher, and later in roles within a traditional manufacturing business environment at Worcester Controls. She also held positions in inside sales, purchasing, production and program management. Ferlins founded Cirtronics in 1979 and in 2002 transitioned it to an employee stock ownership plan (ESOP) company that is 40 percent employee owned. She has a BA in Sociology from the College of St. Rose and has served on the boards of NH Catholic Charities, the Business and Industry Association of NH, NH Community Loan Fund and Vested for Growth.
The TechWomen|TechGirls breakfast series is sponsored by TD Bank and Newforma. The sponsor of the November breakfast is UNH Manchester. Tickets for the Power Breakfast are $10 for members of the Council and $20 for not-yet-members, and includes breakfast. Seating is limited.