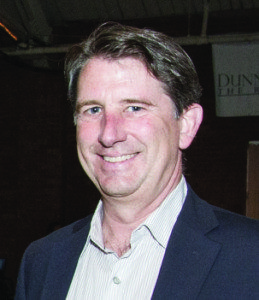 By Matt Cookson, executive director, NH High Tech Council
In late 2016, I was at an event with the NH Department of Resources and Economic Development (DRED) Commissioner Jeff Rose and we were talking about ways to address the workforce shortages. We agreed that there is no single solution, but many ways to attack the challenge through the three R's – recruit, retain, retrain. This has now become our shared refrain.
The tech sector has nearly 3,000 job openings. This represents nearly a quarter of all job openings in the state on average. These are well paying jobs and the inability to fill them restricts growth which in turn inhibits greater economic development. With the lowest unemployment rate in the nation, we don't often have a natural pool of local applicants. Given that there is broad acceptance that this is a real challenge, the focus needs to be on solutions – multiple solutions.
Here's what we are doing and planning from a tech sector/NH tech council perspective:
Recruit
The prospective employee value proposition is very strong. Now we need to sell it out of state. As you will see under our legislative report, we have proposed an initiative to establish an out of state marketing campaign through social media and a web portal that has been introduced in the state Senate. DRED is also proposing complimentary activities and we plan to collaborate on messaging and strategy to ensure that any efforts that come to fruition are focused and aligned. We have a second bill that looks to lure tech workers to NH through retention student loan repayments. We are also planning an exhibit at the Greater Manchester Boston Airport that touts the tech sector's role in economic development and the advantages related to working and living in New Hampshire.
Retain
Keeping more of our younger people in NH has always been a challenge as we lose many of them after high school and after college. Creating more entry level jobs and more internships will help. Keeping tuition as low as possible at our colleges and universities is also critical. Creating a culture that is attractive to millennials is equally as important and we're seeing this happen in some parts of the state. Being a tech state is important to this generation and there are many exciting things going on and planned for 2017. Just see our board chair's column in this newsletter to get a taste.
Retrain
In this technological society, the need to revamp and upgrade skills is mandatory in many fields. Filling key positions with the people already here by offering on the job, in the classroom or online training is essential. Companies benefit by gaining more skilled workers, and individuals benefit by more job opportunities and potentially higher wages. The Council is leading efforts through a private sector initiative called the Tech Talent Initiative to identify specific skill gaps in IT, potential ways to offer training/retraining (at the office, classroom, online), and then aligning this with available funding to offer the training. The process began last year as part of the Sector Partner Initiative spearheaded by the Community College System of NH and NHWorks, and will now be driven by the private sector. We'll be reaching out to HR departments at tech companies to ask about skill gaps and retraining needs this spring and plan to follow on by offering training as soon as possible once we identify the largest needs. Also, watch for new apprenticeship opportunities in IT and an information session to be held in March.
In summary, moving to solutions in addressing our workforce shortage is exciting. We'll attack it in multiple ways and focus on what is working best. We'll work with other entities across the state to make sure efforts are coordinated. And we'll report out on it through this newsletter, social media and other venues. So, stay tuned for more!