This week's Member Monday is spotlighting B2W Software, a heavy construction-focused software development company based in Portsmouth, NH with clientele across the nation, as well as Canada. B2W Software helps heavy construction companies bid on and win jobs and manage them more profitably. Clients build complex, essential projects – from highways, bridges, and tunnels to utility, power, communications, and transportation infrastructure. Their transition from old-school, offline tools is essential to their efficiency and competitiveness, and B2W provides an advanced platform to manage estimating, resource scheduling, field tracking, equipment maintenance, electronic forms, and reporting.
To learn more about B2W Software please visit their website at https://www.b2wsoftware.com/ and check out the interview below.
Every week, we will be spotlighting members of NHTA to bring awareness to the entrepreneurs, businesses, and innovators of New Hampshire's expansive tech community. Be on the lookout every Monday for an opportunity to learn more about the exceptional members of the Alliance.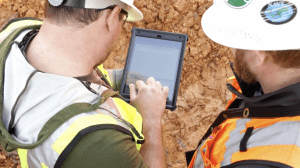 Why was NH chosen as the home of your company/branch? What do you love about New Hampshire? 
B2W Software was founded in NH in 1993 and remains headquartered in Portsmouth. The region has always provided a strong pool of technology talent and has been a vibrant, compelling place for employees to live and work. There has never been a strong reason to look elsewhere.
What are some recent accomplishments or milestones of your company? 
B2W completed an entirely revised version of its B2W Schedule application for scheduling and dispatching construction crews, equipment, and materials in 2020. Heavy construction is dynamic, with a lot of moving parts and unexpected changes. This application replaces whiteboards, spreadsheets, phone calls, and other disconnected tools to give contractors a real-time, online solution to manage these resources more efficiently.
With the completion of B2W Schedule, the company's ONE Platform now covers all of the critical heavy construction estimating and operational workflows.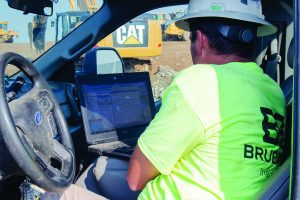 What new and exciting things do you have planned?
Rather than pulling back during the pandemic, B2W expanded its staff and made its largest annual investment to date in product development in 2020. That's paying off. With all essential applications of the visionary ONE Platform in place, the company is focused on adding features within each application and on enhancing synergy between those applications.
Many software suppliers in the construction space provide niche applications, but contractors can struggle to integrate these disparate solutions. A differentiating advantage with B2W is that the applications are unified and work together, making it easier for contractors to collaborate across workflows.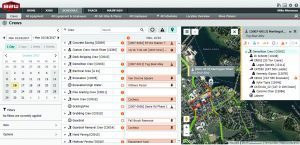 Tell us a fun fact about the company.
B2W Software changed its name from BID2WIN Software in 2013 because its product portfolio had expanded beyond its original application for winning construction bids. The new name is not an acronym but was designed to retain a link to the old name.
Having customers in every U.S. state and Canadian province may not qualify as a "fun" fact, but it is a good indication of the scale of the business and the market acceptance of the B2W platform.
Stay Connected with B2W Software by following them on social media: 
LinkedIn: https://www.linkedin.com/company/b2wsoftware/
Twitter: https://twitter.com/B2WSoftware
Facebook: https://www.facebook.com/B2WSoftware