This week's Member Monday is spotlighting Treehouse Technology Group, a technology strategy and custom solutions development firm based in Boston, MA with locations across the country including Manchester, NH. We interviewed the team to learn more about their recent milestones, a fun fact about the origin of their name, and about their product, InsightOut. Want to know even more about Treehouse Technology Group? Visit their website https://treehousetechgroup.com/ and check out the interview below.
Every week, we will be spotlighting members of NHTA to bring awareness to the entrepreneurs, businesses, and innovators of New Hampshire's expansive tech community. Be on the lookout every Monday for an opportunity to learn more about the exceptional members of the Alliance.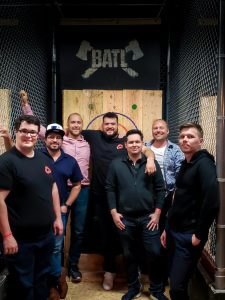 Why was NH chosen as the home of your company/branch? What do you love about New Hampshire?
Our company was named after a treehouse that was built over the course of many years in the small town of Bow, New Hampshire. Set in the woods behind the childhood home of our founder, it took an immense amount of teamwork and creativity to build and soon became a central point for social gatherings. After more than 20 years and countless snowstorms, the treehouse still stands today, with the state motto of "Live Free or Die" etched into its siding. Our team and company culture embody the same spirit of resiliency and ingenuity, and it's this mindset that drives us forward every day.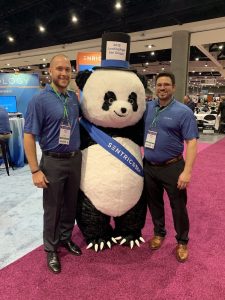 What are some recent accomplishments or milestones of your company?
While we started out as a consulting services organization, we have recently expanded the business and launched InsightOut, our own proprietary data analytics platform that enables business leaders to drive growth through data. The platform has been in development by our product team for the last few years and represents our unique perspective on how data analytics, when done right, can deliver unprecedented results. We count Fortune 500 companies and private equity leaders among our roster of valued customers who have seen the business impact of our platform and services.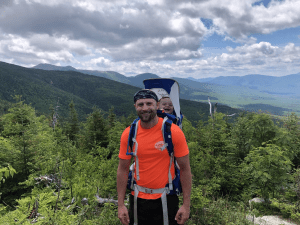 What new and exciting things do you have planned? Or tell us a fun fact about the company.
We are a global company with team members across all corners of the globe. As a virtual organization with a fully distributed work model (we were well prepared for 2020!), we pride ourselves on finding the best talent no matter where they are.
In order to keep everyone engaged across continents and time zones, Slack games are a big part of the company culture, including weekly trivia and frequent company-wide polls. Our team polls often yield surprising results. Some recent examples include a perfectly even distribution for favorite Girl Scout cookies, 30% of the team preferring not to eat breakfast, and winter coming in first as the most popular season.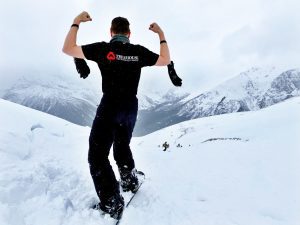 Please tell us about your platform, InsightOut.
As a team of data experts, we've seen firsthand our clients struggle to wrangle their organizational data and implement the right technology. Worse yet, we've seen many go down the wrong path, wasting precious time and resources on solutions that were never going to drive meaningful change. That is why we built our flagship data analytics platform, InsightOut, to enable businesses to run smarter and faster with data.
Designed for the business user, InsightOut offers enterprise-level data analytics with a self-service interface that can work for teams of any size. Users have a 360° view of the business and can independently manage and analyze data, without reliance on IT or a cumbersome implementation process.
Stay connected with Treehouse Technology Group by following them on social media:
https://www.linkedin.com/company/treehouse-technology-group/
 https://twitter.com/Treehouse_Tech
https://www.facebook.com/treehousetech