Event to focus on ARMI impact with keynote speaker Dean Kamen
The BioTech/MedTech Cluster, an initiative of the New Hampshire High Tech Council (Council), will host a regional event on Thursday, April 5 from 5:30 to 8 pm at the DEKA Auditorium located at 400 Commercial Street in Manchester focusing on activities at the Advanced Regenerative Manufacturing Institute (ARMI). Specifically, the April 5 event, which is co-sponsored by the Massachusetts Biotechnology Council and the North Shore Technology Council, will take a regional view and will explore the opportunities ARMI brings to New England and the nation.
"When ARMI/BioFabUSA officially launched in July of 2017, it sparked a great deal of interest and enthusiasm across the healthcare and life sciences sector not only in New Hampshire, but across New England and the nation as a whole," said Cindy Conde, chair of the BioTech/MedTech Cluster. "The March event will shed some light on the possibilities for organizations across the industry to collaborate and potentially play an integral role in the advancement of regenerative manufacturing."  
The NH High Tech Council is a member of ARMI and will be working closely with the organization to help this significant initiative reach its goal of becoming the nation's leading research center on regenerative tissue manufacturing.
"BioFabUSA will build the coalition of industry, academia and government that I hope will bridge the gap between the laboratory and reality, and will enable the next big advance in healthcare," said Dean Kamen, executive director of ARMI/BioFabUSA.
Titled "ARMI/BioFabUSA, Manufacturing the Future of Biofabrication: Building Excitement and Fostering Collaboration Across the New England Region," the event will include remarks from three of ARMI's chief officers: Dean Kamen, Gray Chynoweth and Dr. Thomas Bollenbach.
Dean Kamen, President, DEKA, Acting Executive Director, ARMI/BioFabUSA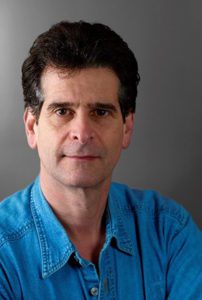 Dean Kamen is an inventor, entrepreneur and life-long advocate for science and technology. Kamen currently serves as Acting Executive Director and Chairman of the Board of Directors of ARMI. In this position, he guides ARMI in its mission of making practical the large-scale manufacturing of engineered tissues and tissue-related technologies, to benefit existing industries and grow new ones.
Kamen founded DEKA in 1982 to focus on medical innovations aimed at improving lives around the world. He has received many awards for his efforts, including the National Medal of Technology, which was presented to him in 2000 by then-President Clinton. He has also received the Lemelson-MIT Prize, has been inducted into the National Inventors Hall of Fame, is a fellow of the American Institute for Medical & Biological Engineering and is a member of the National Academy of Engineering. Kamen is known for founding FIRST®, a non-profit organization dedicated to motivating the next generation to understand, use and enjoy science and technology. Since its founding in 1989, FIRST® has served nearly 500,000 children between the ages of 6 and 18 in more than 85 countries around the world.
Gray Chynoweth, Chief Membership Officer and Deputy Chief Operating Officer, ARMI/BioFabUSA
Gray Chynoweth oversees the day-to-day operations and membership development activities as ARMI's Chief Membership Officer and Deputy Chief Operating Officer. Prior to ARMI, Chynoweth served as Chief Operating Officer at SilverTech and Dyn. At SilverTech, Chynoweth worked on restructuring, hiring and driving growth in profitability. With direct responsibility for service delivery groups, he helped set the company's strategic direction and acted as a relationship manager. At Dyn, Chynoweth helped grow the company from less than 20 to more than 400 employees, raise venture capital funding, increase revenue and establish global operations.
Chynoweth serves on the board for many for-profit and non-profit corporations. He received a JD from Duke University School of Law, an MA in Public Policy from Duke University's Sanford School of Public Policy and a BA in Political Science from the University of California at Berkley.
Dr. Thomas Bollenbach, Chief Technology Officer, ARMI/BioFabUSA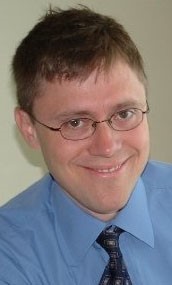 Dr. Thomas Bollenbach is ARMI's Chief Technology Officer. In this position, Bollenbach builds the mechanisms necessary to turn laboratory breakthroughs into manufactured products. Before joining ARMI, he was Vice President of Research and Development at Harvard Apparatus Regenerative Technology, where he was responsible for the development and execution of preclinical and product development programs for implantable airway and esophageal constructs containing living cells. Bollenbach has also served as Associate Director of Preclinical Research and Development at Organogenesis, Inc., where he implemented and completed efficacy and preclinical pharmacology and toxicology programs for living, bioengineered skin grafts.
Bollenbach earned his PhD in Biochemistry from the University of Notre Dame and his BSc in Biochemistry from the University of Waterloo, Canada.
"The potential impact the biofabrication of cells and tissues have to address unmet medical needs and eventually cure disease is huge – for both patients and the life sciences industry," said Robert K. Coughlin, president & CEO of the Massachusetts Biotechnology Council. "MassBio is proud to be a partner at this event and to witness the incredible collaboration going on between key stakeholders to make this science a reality."
Registration is available here for the April 5 event or by phone at 603.935.8951. Tickets are $15 for Council members, $25 for not-yet-members and $10 for students.
Register for event
Co-Sponsors;


Sponsors;