Event also honored video game pioneers Ralph Baer with Lifetime Achievement Award and featured Steve Golson as keynote speaker
The NH High Tech Council and entrepreneurs from across the region celebrated Matt Albuquerque, founder of Next Step Bionics & Prosthetics Inc., as the 2018 Entrepreneur of the Year. In addition to his passion for helping people by designing and fitting them with artificial limbs, Albuquerque spent the last 10 years helping develop the LUKE Arm, an advanced prosthetic making history because of its ability to use electrodes placed on a person's amputated limb to pick up electrical signals from the user's muscles.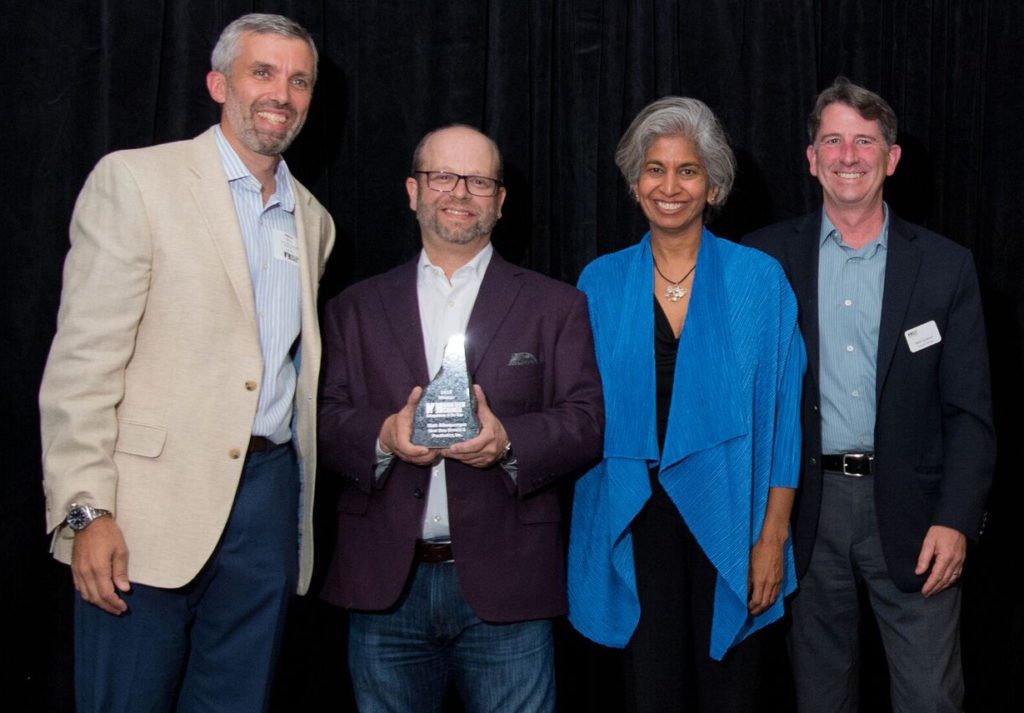 "Because of the great, connected, one-degree-of-separation, State of New Hampshire that we live in, I was able to put together a team and launched Next Step in August of 1996," Albuquerque said at the Entrepreneur of the Year Awards event held June 13 in Nashua. "There were many challenges we faced and though those times, knowing we were helping people was the fuel to help me through it, and that continues to this day."
Next Step now has three offices, 32 employees, and has helped thousands of people with amputations all over the world. His work with veterans and children have helped drive the company's growth, along with a standout team that Albuquerque also recognized at the celebration.
"I am blessed with a dedicated team of people who truly care about our mission at Next Step, and they also care about me," he said. "I'm just a guy who was really passionate about wanting to help people. That it evolved into a source of stable jobs with opportunities to give back to the community while profoundly impacting the lives of others is a testament to the fact that you can have the best of both worlds."
After dedicating the award to his parents who taught him the importance of solid work ethic, Albuquerque was congratulated by the event's keynote speaker Steve Golson, one of the inventors of Ms. Pac-Man and a well-known video game pioneer from New Hampshire. Golson took attendees through the history of video game development and talked about how entrepreneurship is a lot like video games.
"You need some money to get started; Drop in a quarter!" Golson said. "Game over always happens too soon, but if game over happens to you as an entrepreneur, you know what? You can always play again."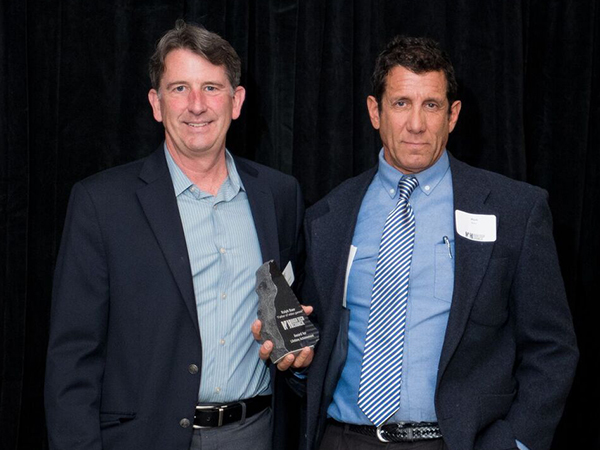 The event also included an homage to video game pioneer Ralph Baer, who was honored with the Council's Lifetime Achievement Award posthumously. Baer's son, Mark, accepted the award on his father's behalf.
"Dad received many awards over the years… but this one in my view ranks up there," Baer said. "New Hampshire was a wonderful home to our family and it gave us the opportunity to live in peace, live our lives, explore, and create and raise a family. For that, I'm sure he was, and is, eternally grateful, and I certainly am."
Baer arrived in New Hampshire after escaping Nazi Germany in 1938, making a home in Manchester and a career at Sanders (Now BAE). He passed away in 2014, and in his honor, a group of community organizers are raising funds for a memorial to Ralph Baer to be placed in Manchester as homage to his legacy.
"If you don't open up doors, you don't go to new places," Baer said, harkening an expression he remembered his father saying often.
For more information or to donate to the Baer Square project, visit siliconmillyard.co. Learn more about Entrepreneur of the Year award program here.
THANK YOU TO OUR SPONSORS