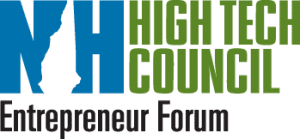 Senet, Inc. to present at NH High Tech Council event at FIRST
Senet, Inc., an Internet of Things (IoT) company based out of Portsmouth, headlines the Entrepreneur Forum series on Wednesday, November 8. The Entrepreneur Forum is one of the marquee event series run by the NH High Tech Council (Council). The program, geared towards the Granite State's entrepreneurial and business community, focuses on an opportunity or challenge faced by an organization that is shared with similar companies in their space and business cycle.
"Entrepreneur Forums are one of our oldest and most influential events," said Matt Benson, chair of the Entrepreneur Forum Event Committee and member of the NH High Tech Council Board of Directors. "The opportunities for professionals to present their challenges, and for panel members to provide advice and insight, can change the way organizations are run and provide them with greater success. This event's topic is extremely important as we are continuing to see the growth and influence of the Internet of Things on nearly every aspect of our day-to-day lives, including the ways businesses operate."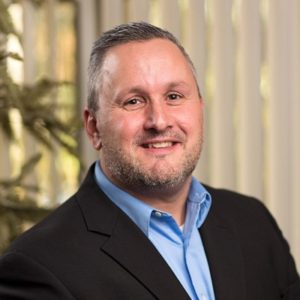 Brad W. Martin, COO of Senet, Inc. will present to the panel of experts on the event's topic.
As Chief Operations Officer, Martin is an award-winning operations, engineering and management executive, an author and featured manufacturing industry speaker. Recognized for his achievements in global telecommunications hardware and software, Martin has received industry awards for excellence in software test automation, quality controls, manufacturing innovations, next generation leadership, culture and sustainability. His extensive global workforce experience with direct and indirect resources in Taiwan, India, Canada, Ireland, Romania, Thailand, China and the United States, earned him a successful track record in global operations management, software quality assurance, research and design, corporate quality leadership and new product introduction. Martin's prior executive management positions include vice president and chief quality officer, vice president of engineering operations and quality and director of engineering services. Martin received his Bachelor of Science in Mechanical Engineering from the University of Maine.
Entrepreneur Forum committee members are currently selecting panelists with industry expertise who will add value and insight to the discussion.
The November Entrepreneur Forum will be held from 5:30 to 7:30 pm at FIRST, 200 Bedford St #101 in Manchester. Tickets to the event are $15 for members and $30 for not-yet-members. Students are encouraged to attend for $10. Tickets are available here and the event includes networking and heavy hors d'oeuvres.
Entrepreneur Forums are held three times a year and are known for the quality presentations, insightful panelists, engaged audiences and unique networking opportunities. Generous sponsors of the event are Autodesk, Cook, Little, Rosenblatt & Manson, New Hampshire Business Review, Oracle/Dyn, TD Bank, UPS, Howe, Riley & Howe, Entrepreneurs' Foundation of New Hampshire and MFI Productions.