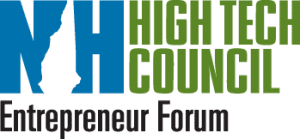 Laconia-based Orion Entrance Control, Inc. will be the featured presenter at the December 7 Entrepreneur Forum event, one of the Council's marquee events series, run by the New Hampshire High Tech Council. This event marks the launch of a new model for the Entrepreneur Forum – instead of two presenters and two panels, the event will focus more on the opportunity or challenge faced by the presenter that is shared with similar companies in their space and business cycle. The kick-off theme will be "going global," an issue Orion faces as the company looks to expand its reach to the worldwide market.
Steve Caroselli, president of Orion will present and panelists that can speak on the subject of going global are currently being selected. The event will be held from 5:30 to 7:30pm at FIRST Place in Manchester. Tickets to the Entrepreneur Forum are $15 for members and $30 for not-yet-members. Students and student groups are encouraged to attend; please contact the Council for more information about student rates and group discounts. Tickets are available here and include networking and heavy hors d'ouevres.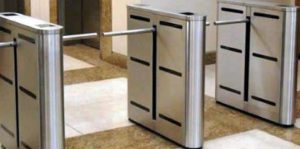 Orion Entrance Control is an American manufacturer of robust turnstile and entrance control solutions. Supported with the latest in beam scanning optical detection and Infinity remote lane software and security integrations, their line of turnstile products are customized to deliver the perfect solution for any-sized deployment in architecturally pleasing, high-quality finishes. Found on Autodesk Seek, their award-winning products proudly display the ETL and CSA markings, with compliance to UL 2593 and CE. Headquartered in New Hampshire — with installations all over the globe — Orion Entrance Control, Inc., is proud to manufacture products in the United States that adhere to a green initiative.
"We are excited about Orion being our lead presenter at the December 7 event and having their current opportunity and challenge of going global be the focal point of the deeper dive discussion," said Matt Cookson, the Council's executive director. "We believe this new format will better leverage the knowledge and experience of our panelists and audience and encourage those across the region who are thinking of expanding their business and reach to join us."
Entrepreneur Forums are held three times a year and are known for the quality presentations, for having panelists that provide good insight, for audience engagement, and for unique networking opportunities. The following companies are generous sponsors of Entrepreneur Forum: Autodesk, Cook Little Rosenblatt and Manson, Dyn, TD Bank, Entrepreneur Foundation of New Hampshire, and Howe, Riley & Howe.