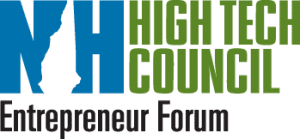 Attracting and retaining healthcare talent the focus of the May forum
Portsmouth-based Oculus Health will be the featured presenter at the Entrepreneur Forum on Wednesday, May 10, one of the marquee events series run by the New Hampshire High Tech Council (Council). The program, geared toward the Granite State's entrepreneur and business community, focuses on an opportunity or challenge faced by a business that is shared with similar companies in their space and business cycle. The global business issue Oculus Health is facing is how to attract and retain talent (specifically nurses and other case workers) in order to scale the company quickly.
Sridhar Yerramreddy, founder of Oculus Health, will present and panelists that can speak on the subject of workforce recruitment and retention are currently being selected. The event will be held from 5:30 to 7:30 pm at FIRST Place in Manchester. Tickets to the Entrepreneur Forum are only $15 for Council members and $30 for not-yet-members. Students and student groups are encouraged to attend for $10 each. Tickets are available here and include networking and heavy hors d'ouevres.
"We look forward to welcoming Oculus Health to our Entrepreneur Forum series and learning more about the workforce challenges they face that many industries can relate to," said Matt Cookson, the Council's executive director. "The beauty of this event is that it allows attendees to observe a real-time dialogue with an expert panel of professionals who can offer concrete and tangible advice for companies to ponder as they look to achieve their next level of growth."
Based in Portsmouth, NH, Oculus Health offers chronic care management engagement tools to better empower everyone's role in healthcare. With the knowledge that today's healthcare consumers are more digitally engaged, the company offers a comprehensive set of advanced consumer healthcare engagement tools and analytics solutions on the cloud that can analyze, recommend and activate individualized participation.
Entrepreneur Forums are held three times a year and are known for the quality presentations, for having panelists that provide solid insight, for audience engagement, and for unique networking opportunities. The sponsors of Entrepreneur Forum include Autodesk, Cook Little Rosenblatt and Manson, Oracle, Howe, Riley & Howe, MFI Productions, the Entrepreneurs Foundation of NH, and TD Bank.
To learn more, contact Michelline@cooksonstrategies.com.