By Catherine Dumont, UPS
When it comes to returns, offering your customers the convenience they want doesn't have to mean sacrificing the control and flexibility you need. With the holiday season approaching, making the return process easy is key to customer satisfaction. Through today's technology, UPS not only tracks packages, but helps companies receive the information necessary to anticipate impacts to inventory and route returns to be processed for repair, repackaging or restocking.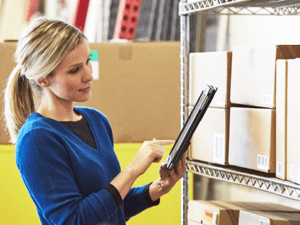 Through UPS Returns Manager™ customers can generate an authorized return label by searching a tracking number on ups.com or linking directly from a delivery email. By using the portal on ups.com, your business can set preferences for all returns. You decide what your customer sees and the details they can or must provide, including, eligible return period, reasons for return and return comments.
UPS Returns Manager means you must no longer rely on printed return labels tucked into every outgoing package. You get more visibility and data control than a preprinted label could provide, with no IT development cost or integration. Eliminate the complication and cost of lost return labels and retain full order lifecycle visibility of outbound and inbound movement. You can proactively prepare for returns, even predetermine return-address location based on the type of merchandise or need for repair.
Facilitating the easiest returns solution will increase efficiency and visibility for your business.