Oculus Health to be featured at May 10 event at FIRST
The panelists have been selected for the Entrepreneur Forum event on Wednesday, May 10, which will feature Portsmouth-based Oculus Health and the challenges of scaling up in a tight talent market. The Entrepreneur Forum is one of the marquee events series run by the New Hampshire High Tech Council. The program, geared toward the Granite State's entrepreneur and business community, focuses on an opportunity or challenge faced by an organization that is shared with similar companies in their space and business cycle.
Sridhar Yerramreddy, president and CEO of Oculus Health will present to the panel of experts on the topic who will address the hiring landscape and innovative hiring practices.
PANELISTS ARE:
Colleen Karpinsky Cone, VP talent and culture, Skillsoft
Cone's role at Skillsoft is a pivotal one since as an employer, Skillsoft's philosophy is to hire people who are passionate about learning. Skillsoft is the global leader in eLearning and trains more professionals than any other company, including 65 percent of the Fortune 500. At Skillsoft, 165,000+ courses, videos and books are accessed more than 130 million times every month, in 160 countries and 29 languages. The company is laser focused on developing beautiful technology and engaging content that is accessible to all. Prior to her role at Skillsoft, Cone was the VP of talent and culture at Dyn for five years, where she and her team built and drove the talent strategy while delivering innovative human resource support and solutions that fuel the company's growth aligned with the Talent team's mantra of "Keeping Dyn Awesome." For these reasons, Cone was named a "Workforce Game Changer" in 2015 by Workforce Magazine.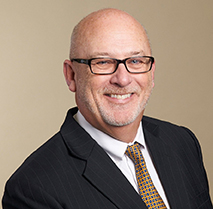 Jim Reidy, partner, Sheehan Phinney Bass & Green
Reidy practices in the areas of labor and employment law and represents management in organizations ranging from multi-national corporations, to closely-held, family-owned businesses, to not-for-profit entities and public sector employers. As the Chair of the firm's Labor and Employment law practice group and the moderator of NHLABORNET, the e-discussion group for hundreds of HR professionals, Reidy has a sweeping view of New Hampshire's labor market as well as recent developments in labor and employment law.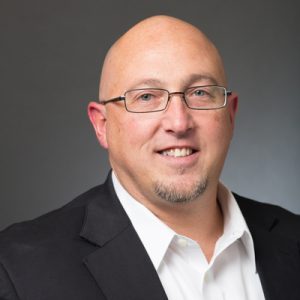 John Whelan, senior director of recruiting, Alexander Technology Group
Whelan currently oversees the Portsmouth Branch tech staffing team composed of recruiters and sales people, and previously oversaw the company's Bedford branch. Alexander Technology Group is a technology staffing company providing temporary and permanent placement services to New Hampshire with a focus on the placement of local technology experts with a creative and flexible approach. In his role as senior director, it can comfortably be said that Whelan has overseen thousands of hiring transactions across the board. Whelan's focus and dedication is in building partnerships within the technology ecosystem of NH with organizations such as the Council, AlphaLoft, and many more. He has organized and helped launch a number of NH's most successful technical User Groups.
Entrepreneur Forum will be held from 5:30 to 7:30 pm at FIRST Place in Manchester. Tickets to the event are $15 for members and $30 for not-yet-members. Students and student groups are encouraged to attend for $10. Tickets are available here and include networking and heavy hors d'oeuvres.
Entrepreneur Forums are held three times a year and are known for the quality presentations, for having panelists that provide good insight, for audience engagement, and for unique networking opportunities. The following companies are generous sponsors of the event: Autodesk, Cook Little Rosenblatt and Manson, MFI Productions, Oracle, TD Bank, Entrepreneurs Foundation of New Hampshire, NH Business Review and Howe, Riley & Howe.