Amanda Grappone Osmer to discuss maintaining values and founding practices while embracing the entrepreneurial spirit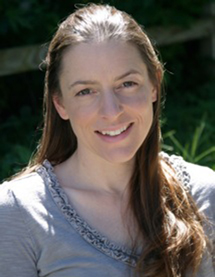 Amanda Grappone Osmer of Grappone Automotive Group will headline New Hampshire High Tech Council's (Council) TechWomen Power Breakfast on Wednesday, July 11. Osmer will discuss how she, as the fourth-generation owner and steward of Grappone Automotive Group, ensures that the entrepreneurial spirit extends to new business approaches. The breakfast is from 7:30 to 9 am at the Manchester Country Club, 180 South River Road in Bedford.
"Family businesses are a staple of our society," said Candice Benson, chair of the TechWomen|TechGirls Committee. "In an industry that is continually evolving, holding true to founding principles and values, and adapting them to fit the current environment and marketplace, is characteristic of how Amanda runs the Grappone Automotive Group. Her dedication to her company and ensuring the same values are passed from generation to generation, make her an example to many in her same role."
Osmer is the fourth generation of her family to help own and operate Grappone Automotive Group, which consists of five new car dealerships, a wholesale parts operation and a collision center in Bow, NH. She guides her team by focusing on providing a learning environment in which the whole person is fostered with the end goal of building lifelong relationships by serving with integrity, kindness and respect. Osmer received her Bachelor of Science in Humanities from the University of New Hampshire. She serves as a board member of the New Motor Vehicle Arbitration Board, Leadership NH and The Endowment for Health, and as a trustee for Canterbury Shaker Village. Osmer was recently named one of New Hampshire Business Review's 2018 Outstanding Women in Business.
The TechWomen Power Breakfast is sponsored by Cook, Little, Rosenblatt and Manson. Tickets to the Power Breakfast are $10 for Council members and $20 for non-members, and include breakfast. Tickets are available here, or by calling 603.935.8951. Seating is limited, so individuals are encouraged to register early.
THANK YOU TO OUR BREAKFAST SPONSOR