Marketing strategist to share tech lessons from the music industry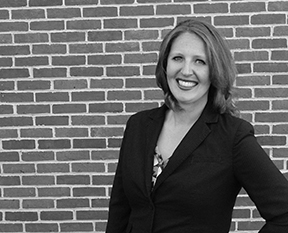 The next TechWomen Power Breakfast is Wednesday, October 11 from 7:30 to 9 am at the Manchester Country Club, 180 South River Road in Bedford. The networking and educational event will feature Samantha Maltais, principal strategist and marketing manager at SilverTech. This month's focus will be on digital trends, emerging technologies and how technology professionals can take cues from the music industry to learn about the future of digital marketing.
"Today's digital landscape touches almost every facet of our lives, with each and every user offering new insights and techniques," said Candice Benson, chair of the TechWomen|TechGirls Committee. "With all industries implementing technology in different ways, this program will shine the spotlight on how the music industry has become a major influencer in the tech world."
Maltais joined SilverTech in 2011. She oversees the marketing strategy and content direction of the firm while working directly with clients to drive and deliver results online. Maltais received her Bachelor's degree from Plymouth State University and has since completed the Leadership Greater Manchester program. This year, she was recognized with a New Hampshire Union Leader's 2017 "Forty Under 40" award and received the Plymouth State University Distinguished Alumni Service Award. Maltais has traveled the nation speaking about creating valuable digital experiences in a variety of industries through a unique combination of search engine optimization, user experience and content marketing. A lifelong New Hampshire resident, she was chairperson of the Manchester Young Professionals Network and chair of the Plymouth State University Alumni Greater Manchester Chapter, as well as serving other organizations in the area.
The TechWomen|TechGirls breakfast series is sponsored by TD Bank, Measured Progress and Newforma, and the featured sponsor for the October breakfast is Microsoft. Tickets for the Power Breakfast are $10 for members of the Council and $20 for not-yet-members, and include breakfast. Get tickets online or call 603.935.8951. Seating is limited, so individuals are encouraged to register early.