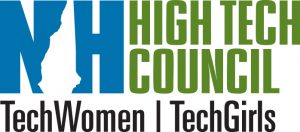 The New Hampshire High Tech Council (Council) will host its next TechWomen Power Breakfast on Wednesday, July 12 from 7:30 to 9 am at the Manchester Country Club, 180 South River Road in Bedford. The event will feature a variety of round table topics including: Mobile vs web, what's the difference and when does it matter?; Visibility: setting yourself apart from competitors; Generations: exploration of how millennials, Gen X-ers, and baby boomers can all learn from one another; and Tech talk: Chat Bots- the next big thing.
The July 12 breakfast will be facilitated by Heather LaDue, channel partner executive of SmartBooks and the table discussions will be facilitated by Kelley-Sue LeBlanc, founding partner at Aoibri, Melissa Dunham, community development specialist at Microsoft and Deborah McLaughlin, executive coach and CEO of The Renegade Leader.
"The July power breakfast provides an opportunity for participants to join in on the conversation around technology and the importance of working with colleagues of all age groups. This is an ongoing theme coming out of these monthly breakfasts – how do we continue supporting a dynamic tech workforce and filling its pipeline," said Michelline Dufort, director of business relations for the Council. "We welcome tech leaders to share their insights, experiences and lessons learned at our breakfast and our round table format will provide the perfect avenue to do so."
The TechWomen|TechGirls breakfast series is sponsored by TD Bank and Newforma. Tickets for the Power Breakfast are $10 for members of the Council and $20 for not-yet-members, and includes breakfast. Register here or call 603-935-8951. Seating is limited, so individuals are encouraged to register early.