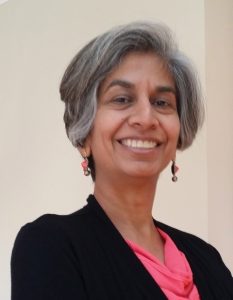 By Toral Cowieson, board chair
In the past 13 months, we have seen major New Hampshire-focused articles in Politico, Bloomberg, the Wall Street Journal, and just a few weeks ago, the New York Times. While many of us have known for some time that New Hampshire has a tech scene and an attractive quality of life, others are taking notice and the secret is finally and soundly out.
In fact, US News and World Report recently ranked New Hampshire as the second best state to live in and gave us the number one ranking for economic opportunity. With Massachusetts getting the #1 national ranking, we can jointly say that our shared border and region are recognized as the best of the best across the country.
As a seacoast resident, I have seen significant growth in the business and tech sectors in the greater Portsmouth and Durham areas that mirrors what has long been in place in Manchester, a tech hub poised for even greater growth.
The latest example is the recent announcement that the U.S. Department of Defense is providing an $80 million, 5-year grant to the Advanced Regenerative Manufacturing Institute (ARMI). Coupled with another $200 million in investments from corporations, universities, and non-profits, this infusion of nearly $300 million will create an industry around the biofabrication of human tissue.
Spearheading the ARMI effort is Dean Kamen, founder of DEKA Research and Development Corporation, and the more widely known Segway, As he notes in the March 14th article in the New York Times, "The (Manchester) Millyard will be reborn as the single-largest hub for regenerative medicine. There is no industry for this yet. We're going to build it." This epicenter of cutting edge research will bring talent and investment in the area.
Over the past several decades, New Hampshire has generally benefitted from geography. As Dean Kamen adds, the former UNH site is ideal (for ARMI) because Manchester happens to be right between major research institutions in Massachusetts such as Harvard and MIT, and Dartmouth College in Hanover.
While young people continue to be drawn to the allure of the city, we've been fortunate to consistently attract many entrepreneurs and educated and experienced workers to the state who are looking for less traffic, a place to raise a family and more affordable housing than greater Boston can offer.
As we expand our areas of expertise into the biotech and biomedical fields and leverage our geography, we further enhance the opportunity to be a destination and future home for additional tech workers and companies.
We're on the radar and are gaining national visibility. Please share your stories and our NH story with others. With the lowest unemployment rate in the country, we all need to spread the word that we have jobs and a quality of life that makes our state an attractive place to live and work.