Megan M. Carpenter, also an internationally-known intellectual property law expert, will discuss the intersection of law and technology
­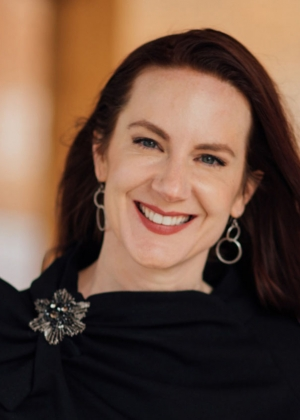 University of New Hampshire School of Law Dean Megan M. Carpenter is the featured speaker at the New Hampshire High Tech Council's (Council) monthly TechWomen Power Breakfast on Wednesday, May 9 from 7:30 to 9 am at the Manchester Country Club, 180 South River Road in Bedford. Carpenter will discuss the career path that led to her current role as UNH School of Law's first female dean, as well as technology and the future of intellectual property law.
"Megan is an example to us all of us of how determination and dedication pay off," said Dina Pinnell, member of the TechWomen|TechGirls Committee and project manager at GDS Associates, Inc. "As an expert in intellectual property law and a long-time supporter of entrepreneurship, she is an asset to New Hampshire. Intellectual property law and technology are of interest to a wide audience in New Hampshire's startup and technology-friendly environment."
Prior to her position as dean, Carpenter was founder and co-director of the Center for Law and Intellectual Property at Texas A&M University School of Law where she was also a professor of law and faculty director of three intellectual property and entrepreneurship-related clinical programs. She has extensive experience in institution-building and is talented in driving initiatives from concept to execution. Carpenter focuses her leadership style on collaboration and takes a student-centered approach. As an internationally-known expert in intellectual property, her interests lie in entrepreneurship, branding, and the arts. Carpenter has worked with underserved communities such as early-stage entrepreneurs, musicians, and grassroots art organizations. She has been published in the areas of intellectual property and innovation, and her resume includes the book Evolving Economies: The Role of Law in Entrepreneurship and Innovation.
The May Power Breakfast is sponsored by the Grappone Automotive Group, Measured Progress, Oracle + Dyn and Autodesk. Tickets for the breakfast are $10 for Council members, $20 for not-yet-members, and include breakfast. Tickets are available here or by calling 603.935.8951. Seating is limited, so individuals are encouraged to register early.
THANK YOU TO OUR SPONSORS