Matt Benson to assume Board chair role June 1
The New Hampshire Tech Alliance (Alliance) has announced the appointment of two new members to its Board of Directors. Heather Staples Lavoie of Geneia and David Janelle of People's United Bank were elected by the membership after a voting process that followed the Alliance's annual member meeting in May. The Alliance membership also approved electing three current Alliance board members to a second board term: Candice Benson of Benson Consulting, Lisa King of Cross Insurance, and John Whalen of the Alexander Technology Group. Each member will serve a three-year term beginning June 1, 2019.
At its May meeting, the NHTA board selected its leadership team for the coming 12 months, also effective June 1. Matt Benson of Cook, Little, Rosenblatt & Manson, pllc, will become board chair, succeeding Toral Cowieson, who served in the role for the past three years. Lisa King of Cross Insurance will become secretary and Pete Lachance of the Altair Group will remain as treasurer.
"We are thrilled to welcome two accomplished and knowledgeable professionals to the Alliance board," said Matt Cookson, executive director of the Alliance. "With their experience and fresh perspectives, we can continue to increase awareness around the important role that technology plays in our state."
Heather Staples Lavoie is president of Geneia, a healthcare analytic solutions and services company that works to excel the business performance and care quality of healthcare enterprises. Lavoie has been with Geneia for over nine years and is an experienced executive with over 30 years of healthcare industry, leading startups, health plans and provider organizations. She is a coveted public speaker and has spoken on healthcare issues across the country.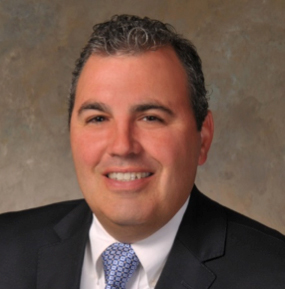 David Janelle is senior vice president of commercial banking at People's United Bank. He prides himself on providing mid-market commercial clients in New Hampshire with a consultative approach to their full banking needs. Janelle is experienced with mergers and acquisitions, advising on exit strategies and has proven himself to be a valuable resource assisting companies with management buyouts and ESOP transactions. He is active in community involvement and has worked with Granite United Way, Henniker Lions Club and the Alliance, where he volunteers on the ambassador committee and the planning committee for Entrepreneur of the Year.