How to use your business as a force for good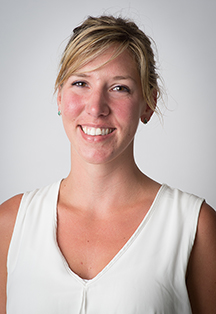 The New Hampshire High Tech Council will host its next TechWomen Power Breakfast on Wednesday, September 13 from 7:30 to 9 am at the Manchester Country Club, 180 South River Road in Bedford. The event will feature Heather Iworsky, branch manager at ReVision Energy. Iworsky will focus on what it means to be a Certified B Corporation, and how ReVision Energy has been able to maintain this certification while growing its business.
"In today's world, with success often defined by finances, looking to Certified B Corporations, can help provide a different standard of success, characterized by greater transparency, employee engagement, accountability and performance," said Candice Benson, chair of the TechWomen|TechGirls Committee. "ReVision Energy, as a Certified B Corporation, is an example of a NH tech sector company that is dedicated to finding better ways to conduct business and benefit employees, customers and the community at large."
Iworsky joined ReVision Energy in 2011 and has been a long-time supporter of renewable energy, working at NHTI – Concord's Community College, Northeastern University, and Lowe's before filling her current position with ReVision as branch manager for two New Hampshire locations and one Massachusetts location. Iworsky has been an integral part of ReVision's New Hampshire Leadership team, helping the company grow from three people to over 70. As a member of New England Women in Energy and the Environment (NEWIEE), Iworsky advocates for and supports women in the contracting and engineering sectors. Iworsky has also worked for years to build interest and awareness around clean energy among the next generation of innovators and consumers by organizing presentations and hands-on workshops at schools, universities, libraries, summer STEM camps, and other, similar events.
The TechWomen|TechGirls breakfast series is sponsored by TD Bank, Measured Progress and Newforma, and the September breakfast is sponsored by Microsoft and Charles Schwab. Tickets for the Power Breakfast are $10 for members of the Council and $20 for not-yet-members, and includes breakfast. Register here or call 603.935.8951. Seating is limited, so individuals are encouraged to register early.