If you were at our Entrepreneur of the Year award event earlier this spring, you were no doubt inspired by the hard work, enthusiasm and deserved success of the winners and finalists that night. Patrick Sullivan, Howard Brodsky and Marjorie and Steve Thorpe personify what our business community can achieve.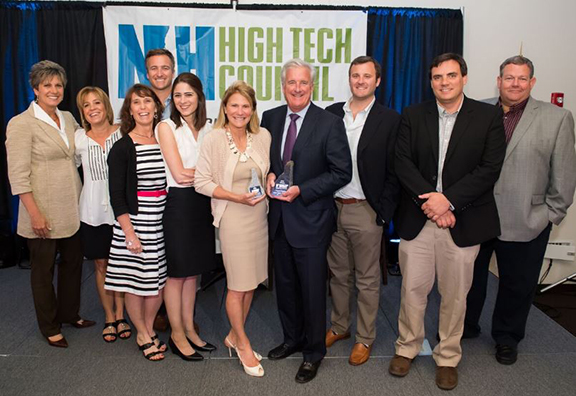 But, did you catch a glimpse of the next big things?
Fourteen startups joined us to remind us why we're here in the first place. They were on deck at EOY on June 7, sharing their strategies and questions, tales of launch stories, and the familiar "hustle and grind" mantra that keeps the entrepreneurial spirit lit, no matter what stage of the business lifecycle you're currently enjoying.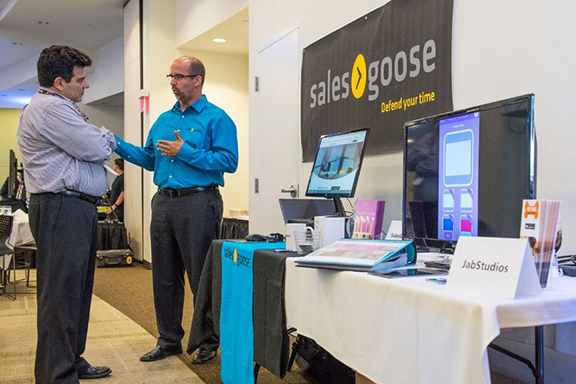 Startup Showcase companies
Keep an eye on these organizations as they continue to grow!
Boxscore | Scott Crowder
CubbyNotes | David Coffin
Eversound | Jake Reisch
Forcivity | Steve Baines
Heat Oracle | Louis Treabol
Hidden Collective
Jab Studios | Jeff & Cynthia Katz
LodeStone | Lidia Valdés
Near Field Magnetics | Dave McManus
Pilera | Ashish Patel
RheOmega | Alex Bell
SalesGoose | Rick Ouellette
UltraCell | Jon Strimling
ValChoice | Dan Karr
Don't miss a thing
Get to know the next crop of EOY competitors and share your comments, feedback, and words of encouragement in the comments here or @nhhtc on Twitter. Watch the video, from showcase to award presentation, proving that the start-up economy (and our collective support of it) is alive and well in the Granite State. Or, find your pals in the massive Facebook photo album.