By Gary Sloper, VP global sales engineering and customer success, Oracle+Dyn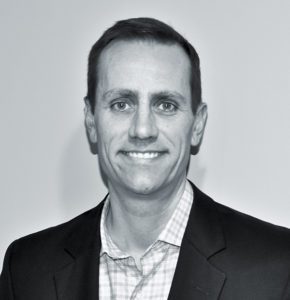 TechOut 2017 started and ended with great excitement on November 15. The event was hosted by Oracle+Dyn in their Manchester office. Council Executive Director, Matt Cookson served as MC for the evening, thanking the many sponsors and volunteers who made the event possible. Six companies made the final round and pitched at the event, vying for a chance to receive a portion of the $300,000 in investment capital awards from the Mill Works Fund Series II LP (Mill Works II). Mill Works II is an investment fund led by Liz Hitchcock and Gray Chynoweth. The fund is committed to strengthening New Hampshire's startup community and attracting additional investment dollars to New Hampshire. The finalists for this year's competition were TargetRNA, Kantum Diagnostics, Inc., Canopus Water Technologies, Inc., EDACS, Datanomix and Performology.
The evening kicked-off with the Oracle Cloud Startup Accelerator team discussing their global program and recent success in their Paris Cohort. Oracle's Tiffany Thompson and Amy Sorrells offered advice to maintain a thriving startup community. They concluded by empowering the crowd to keep supporting start-ups in New Hampshire as their success thus far is apparent.
Following the Oracle presentation, Pete Lechance, TechOut2017 co-chair, Council board member and partner at Howe, Riley & Howe, moved the crowd to the moment of truth – he invited each company on stage for a 5-minute pitch. The pitches showcased organizations with focuses from biotech to SaaS.
"TechOut brings an unrivaled excitement to the New Hampshire startup community," said Pete Lachance.
Finally, Gray Chynoweth of ARMI and Mill Works II ended the evening by discussing the success of the program and the forward progress made in 2017. He explained the 2017 candidate pool had raised the bar within the New Hampshire startup community and mentioned that selecting winners was not easy. Chynoweth presented $200,000 to first-place winner Kantum Diagnostics, and $100,000 to second-place winner Datanomix.
"TechOut is a phenomenal event," said Greg McHale, founder and CTO of Datanomix. "It is awesome to see Gray and Liz and all the folks associated with the Mill Works Fund spearheading the effort to increase awareness of all the great things happening in New Hampshire's startup ecosystem. We are honored to be an award recipient, and this prize will help fuel us into our next major growth phase."
Jean-Francois Carbonneau, CEO of Kantum Diagnostics, closed by saying, "We want to thank our team. Amazing work and an amazing team. Finally, thank you New Hampshire for being the state you are – such a beautiful space and such great people.  This prize will help make AKI a thing of the past."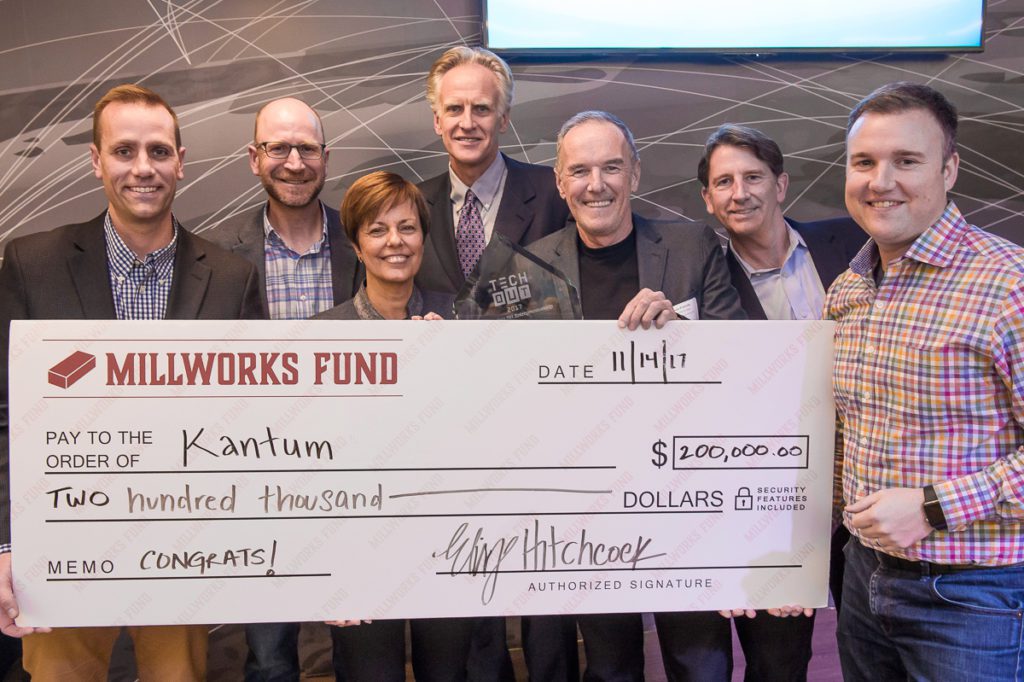 A special thank you to all of the TechOut 2017 sponsors: Borealis Ventures, Entrepreneurs' Fund of New Hampshire, Howe, Riley & Howe, TD Bank, Meltwater, FairPoint Communications, Cook, Little, Rosenblatt & Manson, Clark Insurance, UBS, Dunn, Rush & Co., Slavic 401k, Sheehan, Phinney, Bass & Green, Oracle/Dyn, New Hampshire Business Review and MFI Productions. It is the sponsors who truly helped make the evening possible. Their contributions to the ecosystem here in New Hampshire were evident as the 2017 TechOut event attracted 230+ attendees. Additional thanks are due to the students of the University of New Hampshire's Rines Angel Fund – two of whom sat in on the judging process – as well as to the students in the Entrepreneurial Studies Program who are in the process of completing due diligence reports to deliver to this year's finalists.
To read more on the event, please read the Union Leader article.